CASE 2
Socket grafting ("socket fill") in the maxilla and dental implants
Patient: female, 61 years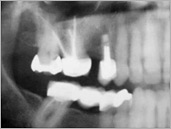 2.1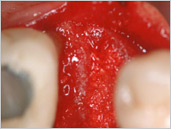 2.2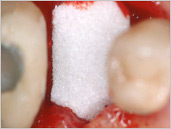 2.3
2.1
Panorex after tooth extraction with local infection.
2.2
Intraoperative situation two weeks after tooth extraction and after socket grafting with phycogenic apatite.
2.3
Covering with collagen membrane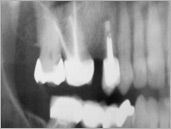 2.4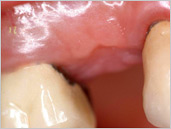 2.5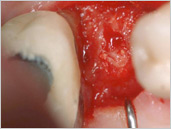 2.6
2.4
Panorex five months later shows the complete filling of the alveolar defect with newly formed bone.
2.5
Primary wound healing with a perfect mucosa level which means perfect ridge preservation and enables insertion of a dental implant, which was inserted five months later.
2.6
After opening the mucosa there are only residues of the apatite granules to observe which will not be removed because later they contribute to the stabilisation of the periimplantary mucosa.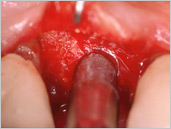 2.7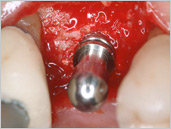 2.8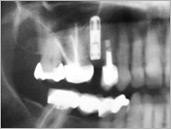 2.9
2.7
After using the pilot drill the drill hole will be widened step by step with the bone condensors to widen the hole and condensing the newly formed bone.
2.8
Situation after implantation following drill hole widening with condensors.
2.9
Panorex after 6 months just before reopening the implant.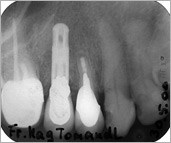 2.10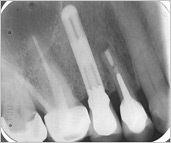 2.11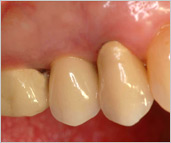 2.12
2.10
Dental X-ray one year after socket grafting and second step implant insertion.
2.11
Dental X-ray after six years.
2.12
Periimplant situation after six years.